Welcome to Haven of Dreams Publishing!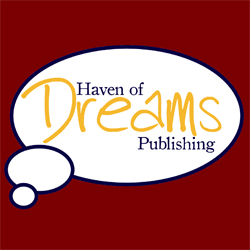 Have you ever thought, "I've written this amazing young adult novel, and I'd love to have it published,but the publishing world is too complex. I have no idea where to start"?
How exciting would it be if you could get YOUR book expertly published into all of the major ebook formats and made available to major ebook markets?
Would you enjoy seeing YOUR book being read by millions of readers on their Kindles, tablets, and smartphones?
How would it feel to hold YOUR book, YOUR masterpiece, in your own hands?
This dream can be YOURS!
 At Haven of Dreams Publishing, we invite authors of all ages and experience levels to submit your works of YA (young adult) fiction. We specialize in publishing uplifting and inspiring or entertaining stories free of offensive material. Our goal is to ignite a passion of reading for young audiences by presenting them with clean literature. We desire to give young readers a Haven to let their Dreams take flight.
 Help us by submitting your young adult works of fiction. And we'll help you earn the title: Published Author.
Haven of Dreams Publishing is a YA imprint of

Vesta House Publishing

.
Together, we are a "Haven for the Wholesome!"
How Does It Work?
---
 1. You visit our About Us page to learn more about your publishing options. Feel free to Contact us with any questions you might have.
2. Choose a publishing model and follow the Submissions guidelines. If you would like to submit your work before choosing an option, let us know you would like to compare our offerings and we will look over your submission and make a recommendation based on what you send us.
3. Wait to hear back from us. We will send you an initial email letting you know we received your submission and the time frame for evaluating it.

4. Once your manuscript has been evaluated, we will notify you through email if it has been accepted.

5. If accepted, we will provide you with a copy of the contract to sign and return and then the fun begins! You will be on your way to becoming a published author!
Who Gets Published at Haven of Dreams Publishing?
---
Haven of Dreams Publishing loves to give authors a chance! We welcome first time authors and seasoned authors whose novels and novellas fit into our specific niche:
       Stories, geared towards young adult readers that are
       inspiring and uplifting or entertaining without offending
We publish authors who may not be picked up by a Big 6 publishing company because our authors refuse to lower their standards. Our authors represent the elite among writers. Profanity, immorality, and explicit violence or gore have no place in our "haven."
We accept fiction across all YA genres: Adventure, Christian, Contemporary, Fantasy, Historical, Inspirational, Middle Grade, Mystery, Romance, Science Fiction, Thriller, Western, etc.. We may accept non-fiction, but ONLY if it tells a story that a younger reader would enjoy.
Here at Haven of Dreams Publishing, we enjoy stories that take us to fantastic worlds, and allow us to dream and imagine. We feel that an uplifting story can strengthen our faith, solidify our resolve, and introduce us to new worlds and old ones, and shape the way we view life in a way that is scarcely found in any other form of expression.
Like Vesta House Publishing, our parent company, we love a good, clean story! And we pride ourselves on the haven we have created for readers of all ages, but especially to the younger generation.
            We look forward to publishing YOUR wholesome work of fiction!
NOW AVAILABLE: A Memory Apart by Daniel Elijah
---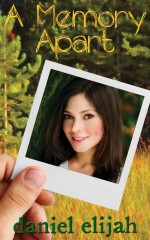 About A Memory Apart:
 Hayden and Joshua were perfect for each other!

She was adventurous, full of life, and brilliant; he was level-headed, caring, and subdued. They complemented and completed the other in ways that would be impossible alone, creating the perfect pair. When you saw them together, you couldn't help but marvel at what they had. It was special.
And it had always been that way. From the very first time they met as small children, they connected on a level rarely seen. Immediately, they were inseparable, spending their young lives creating happy memories together--memories that would make anyone jealous.

It seemed as if they would continue creating these memories until the end of eternity. But sometimes life has a different plan. Sometimes, one event can change everything. . . . 

 What teen readers have to say about A Memory Apart:

"Ahhh I love it! It needs to be made into a movie so I can cuddle someone and watch it!"
"It's sooooooo good. I haven't been this emotionally attached to a book/characters/situation for a loooooong time . . . I love it! I love it! I love it! I love it!!!"
"It's one of those 'I wish I had a girlfriend to love like this' moments!"
Purchase your copy of A Memory Apart
now at Amazon.com!
Author of A Memory Apart: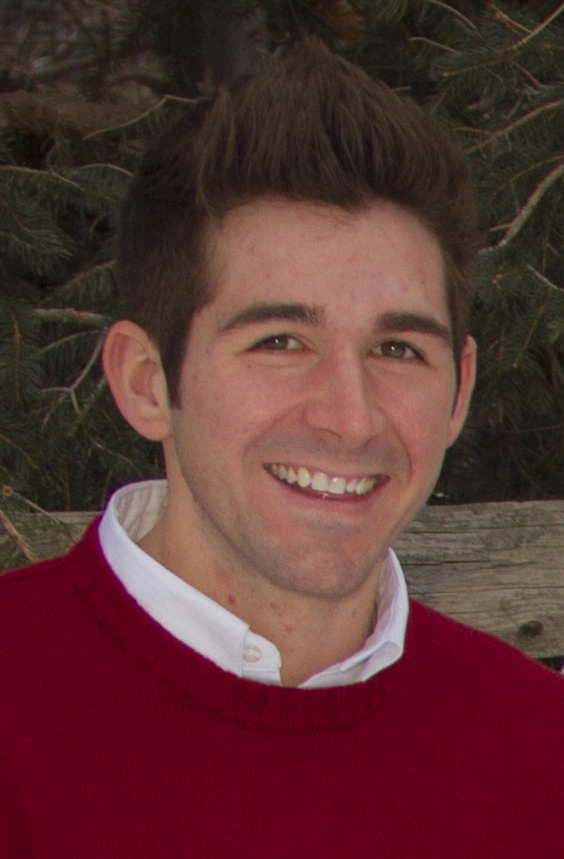 Daniel Elijah [AKA Daniel Elijah Roueche], author of A Memory Apart, was born in Provo, Utah. At the ripe-ol' age of 6 weeks, he traveled with his family across the country to settle in the mysterious land of McLean, Virginia. After a restless year and a half, he moved all the way across the state line to Gaithersburg, Maryland, where he developed a love of sports whilst playing with his three brothers. He also developed a love of the Olsen twins whilst playing with his little sister. But, eventually it was time for him and his family to move on to bigger things. And what better place to find "bigger things" than Arlington, Texas? While in Texas, he developed an insatiable appetite for all genres and forms of stories—books, movies, television shows, crazy next door neighbors, old ladies at church, pathological liars. He absolutely fell in love with film and all the stories that can be told in that medium. There is rarely a day that goes by that Daniel doesn't watch a new movie or spend hours on IMDB soaking up as much trivia as possible. While a teenager, he also developed a life-long love for the Dallas Mavericks. This obsession would prove to be more than a passing fad and would even evoke a tear or two when they won the championship in 2011.          
At the age of 17 he made his way around the metaphorical "full circle" and moved back to Provo, Utah, where he attended Brigham Young University. After years of study, a stint in Parker, Colorado, and several majors later, he earned a B.A. in English Language in December of 2012. Daniel remains in Provo, and spends as much time as he can writing, playing sports, watching the Mavs, reading anything and everything he can get his hands on, dancing like a madman, and going to movies.